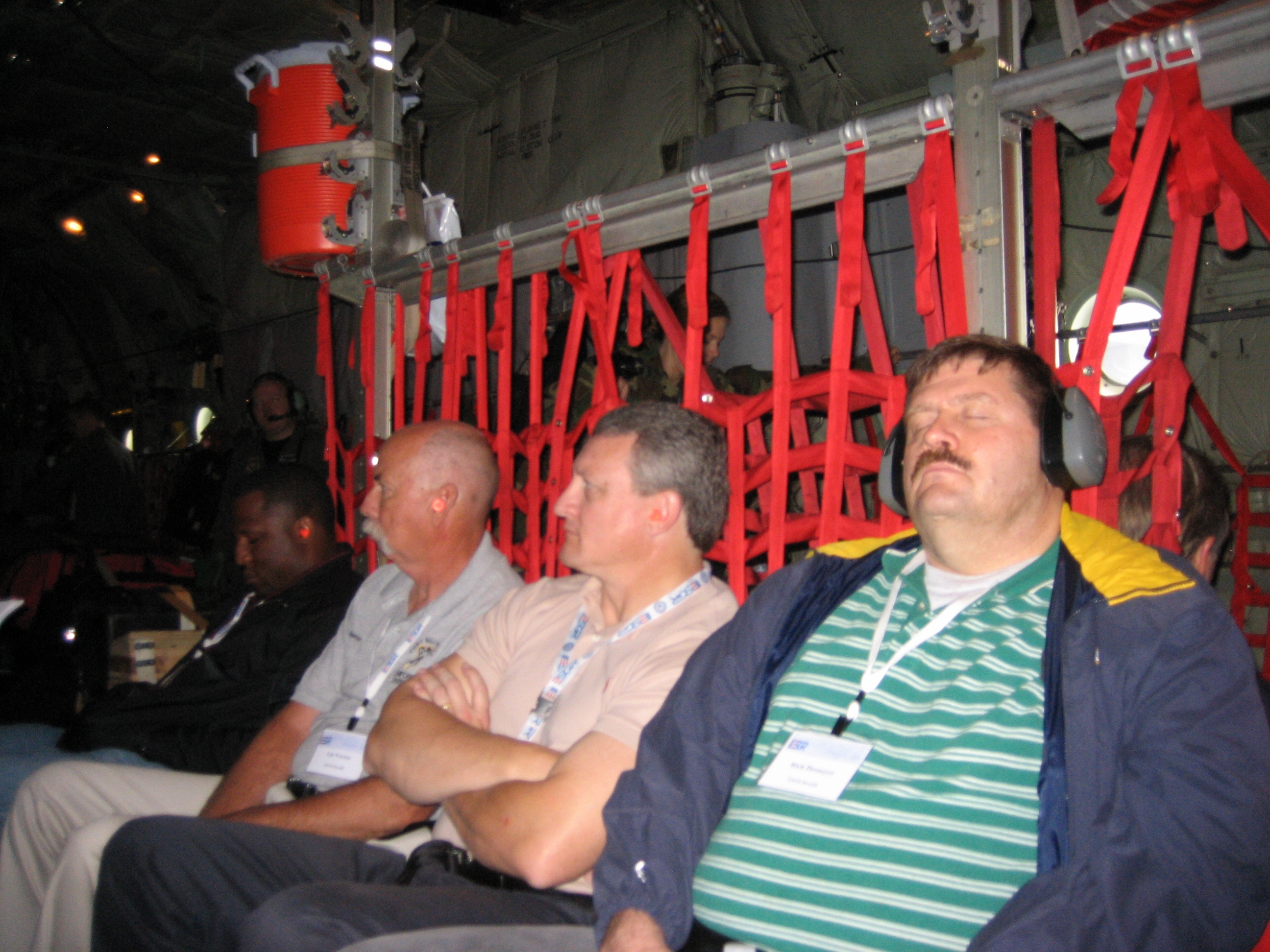 These employers relax, and leave the flying to the Air Force Reserve.
Offutt Air Force Base Visit and Enroute Refueling Employer Event.
This event is currently scheduled (subject to change) to take place on October 24, 2007 and is being coordinated by Committee Military Representative Rich Curry, Lt. Col., US Air Force Reserve. It will involve a trip aboard a KC-135 Stratotanker from Tinker AFB to Offutt AFB, Nebraska. Enroute, the employers will observe refueling operations. Upon arrival the Employers will tour USSTRATCOM HQs (United States Strategic Air Command) and then enjoy lunch at the officer's club with their airman crewmember. The employers will then board the aircraft for the return trip to Tinker.